Invasive Species in Moody Pond
Moody Pond is in a very prominent public locale within a half mile of downtown Saranac Lake, at the foot of the most popular climbing mountain in the McKenzie Mountain Wilderness (Mt. Baker), and it has one unimproved public access point.
In fall 2018, shore owners detected Eurasian watermilfoil in Moody Pond.  Preliminary estimates from the Adirondack Park Invasive Plant Program (APIPP) suggest that at least 3.5 acres, or 14% of the pond is infested with Eurasian watermilfoil. A rapid response now will prevent spread by implementing control measures and educating many users of this beloved resource on aquatic invasive species.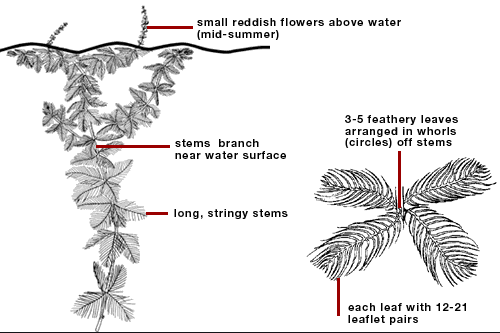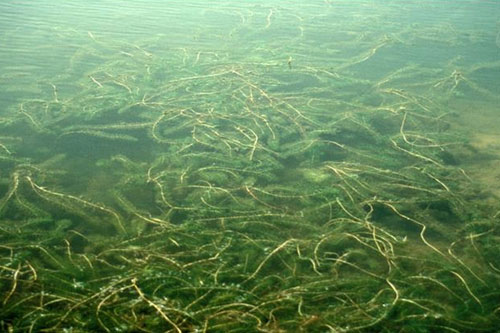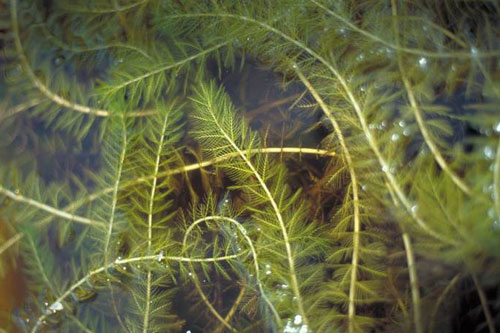 Friends of Moody Pond is raising funds to implement a rapid management response to this infestation with the purpose of increasing knowledge of pond users about invasive species spread prevention, implementing at least three control measures (hand-harvest, benthic mats, and surface fragment collection), and ultimately eradicating Eurasian watermilfoil from Moody Pond. The short-term project outcomes (1 year) will be increased access to public information of invasive species control measures for people using Moody Pond and prevention of further spreading of the Eurasian watermilfoil in Moody Pond. The medium-term project outcome (2-3 years) will be the reduction of the Eurasian watermilfoil infestation in Moody Pond. The long-term project outcome (3-5 years) will be the eradication of Eurasian watermilfoil from Moody Pond.
The proposed methods have been implemented successfully to control or eradicate Eurasian watermilfoil in other larger lakes within the Adirondack Park, i.e., Upper Saranac Lake, Kiwassa Lake, and Lake George.
Moody Pond is used and loved by locals and tourists alike, and controlling or eradicating the Eurasian watermilfoil will provide benefits to a large community.